Description
In the United States, an estimated 300,000 sports-related concussions occur annually (1). Sport-related concussion (SRC) is a complex pathophysiological process affecting the brain, induced by traumatic biomechanical forces. [Doolan et al (2). Current recommendations for concussion treatment after sideline diagnosis includes medical follow up with serial clinical evaluation and monitoring of standardized symptom scores to objectively assess resolution of symptoms and return to their preinjury baseline. Treatment of a concussion includes relative physical and cognitive rest, followed by a gradual and progressive return to activity that is specific to the athlete's sport (2). The literature has not evaluated early interventions, as most individuals recover in 10-14 days (2). From a biomechanical standpoint, a concussion injury is produced by an impact to the head or body of a sufficient magnitude to induce a transient neurologic dysfunction. Using accelerometer data, known as the Head Impact Telemetry (HIT) System, the direction and magnitude of this force is quantified into a linear and rotational head acceleration in football athletes (13). These forces can be associated with soft tissue injury or somatic dysfunction that can be evaluated and treated with Osteopathic Manipulative Treatment (OMT), if indicated. From a neurofunctional standpoint, neuro electroencephalogram (EEG) readings have been discussed as a novel measure of functional brain networking for concussion management (4,5). In the same capacity, functional MRI (fMRI) has also been used as a diagnostic or management tool in SRC by assessing alterations of diffusion values in different areas of the brain (6). Our case demonstrates a sport-related concussion injury managed with OMT in addition to the usual standard of care, as well as correlating of a number of advanced diagnostic metrics including neuro EEG, fMRI, and blood biomarkers.
Learning Objectives:
Understand the basis for neuromuscular dysfunction following sports related concussive injury.

Appreciate the impact of motor control issues on risk of lower extremity injuries following sports related concussive injury.
Faculty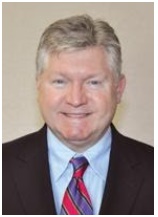 ---
Dr. Brolinson is Vice Provost for Research, Professor of Family and Sports Medicine and the Discipline Chair for Sports Medicine at the Edward Via College of Osteopathic Medicine and Team Physician for Virginia Polytechnic Institute and State University. He is an Adjunct Professor in the Department of Mechanical Engineering at Virginia Tech. He is the emeritus director of the Primary Care Sports Medicine Fellowship at VCOM and Virginia Tech. He is also a volunteer physician for the United States Olympic Committee and a team physician for the United States Ski Team and was head team physician for the Freestyle Ski Team at the 2006 Winter Olympic Games in Torino, Italy. He was also named to the medical staff for the 2010 Winter Olympic Games in Vancouver, BC and was medical director of the USOC performance services center. He obtained his undergraduate training from the University of Missouri at Columbia earning a degree in biology. A 1983 graduate of the Kirksville College of Osteopathic Medicine, Dr. Brolinson is board certified in family practice and holds subspecialty certification in sports medicine. Prior to coming to Virginia, he was the co-director of the Primary Care Sports Medicine Fellowship training program at The Toledo Hospital in Toledo, Ohio and Team Physician for University of Toledo. He has extensive experience in undergraduate and post-graduate medical education. Dr. Brolinson has served on the boards of the American Osteopathic Academy of Sports Medicine, the American Medical Society for Sports Medicine and the Midwest Chapter of the American College of Sports Medicine. He is a past president of the American Osteopathic Academy of Sports Medicine. Dr. Brolinson is a fellow of the American Osteopathic Academy of Sports Medicine, the American Academy of Family Practice and the American College of Osteopathic Family Practice. In 1997 he was named outstanding young physician in Ohio by the Ohio State Medical Association. He is a former associate editor for the Clinical Journal of Sports Medicine and a former member of the editorial board of the Physician and Sports Medicine. He is former section editor for Competitive Sports and Pain Management in the journal Current Sports Medicine Reports. Dr. Brolinson is a frequent speaker at national sports medicine meetings and often teaches didactic laboratory sessions on the use of osteopathic manipulative therapy for athletic injuries. Dr. Brolinson is a contributing author in the latest edition of Foundations for Osteopathic Medicine and he has published several scholarly articles and book chapters in the area of sport and exercise medicine. His research interests have included exercise and immune function, exercise and bone mineral density, mild traumatic brain injury in sports, impact biomechanics, human factors in auto safety, sports performance and manipulation and other health and disease prevention related topics.

Disclosure
---
Accreditation Information
The Virginia Osteopathic Medical Association (VOMA) is accredited by the American Osteopathic Association to provide osteopathic continuing medical education for physicians. VOMA designates this program for a maximum of 1 AOA Category 1A CME credits and will report CME credits commensurate with the extent of the physician's participation.

​Grievances regarding program administration and reporting of AOA CME credits will be handled on an individual basis Initially, all grievances should be directed to VOMA Executive Director. Participants with grievances that cannot be resolved will be sent to the AOA Council on CME , 142 East Ontario Street, Chicago, IL 60611.
Reviews
Overall:
4.6
Total Reviews: 10